17.05.2016. Drugi dzień z rzędu pada, ale chęć przejażdżki pickupem po Warszawie była silniejsza. Pojechaliśmy.Wyjeżdżając z Bemowa pogoda była znośna, ale w centrum zaczęło wiać i zerwał się deszcz. Szacun dla żony Barbary, że chciało jej się wysiąść z auta w takich warunkach żeby nagrać gnojowóz w ruchu ulicznym.
Kilka rundek wokół PKiN – Aleje, Emilii Plater, Świętokrzyska i Marszałkowska.
Na koniec zaparkowaliśmy na parkingu przed głównym wejściem do Pałacu.
Miałem akurat ze sobą aparat NEX-5 i zrobiłem kilka zdjęć :)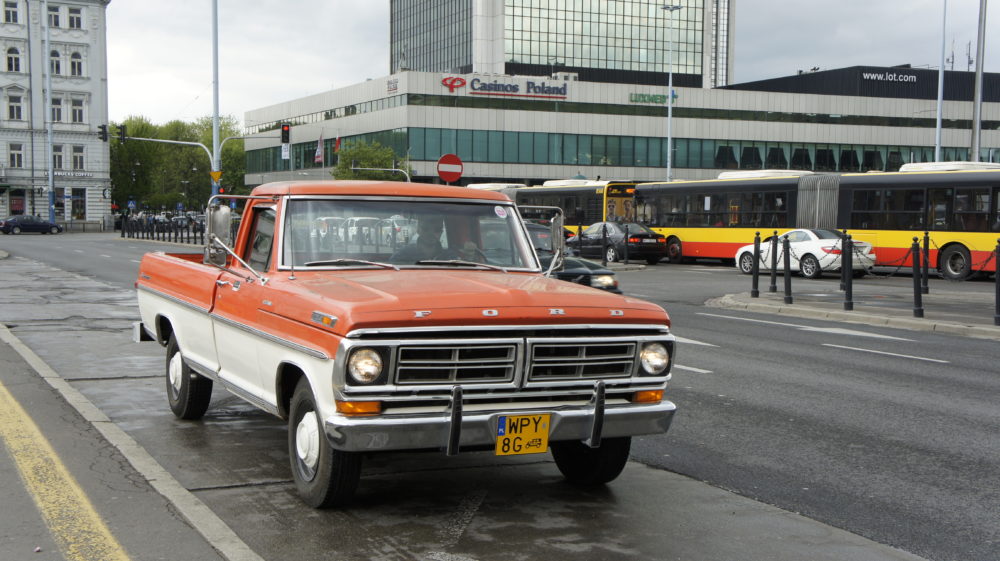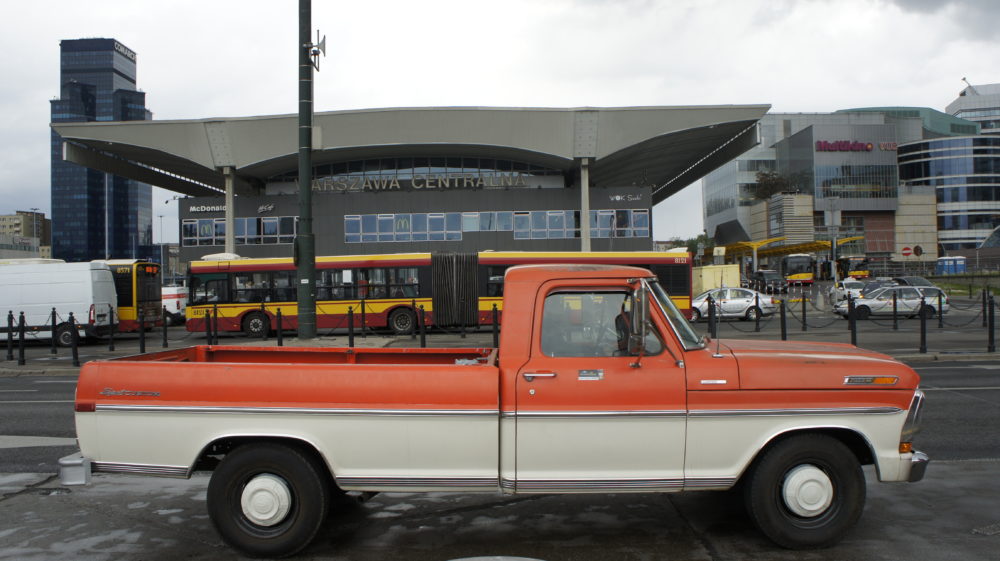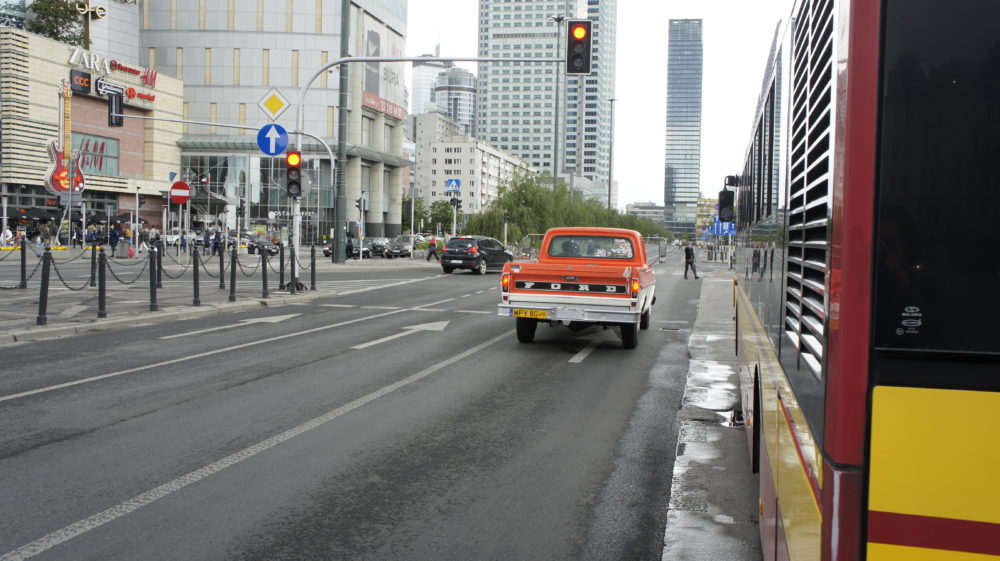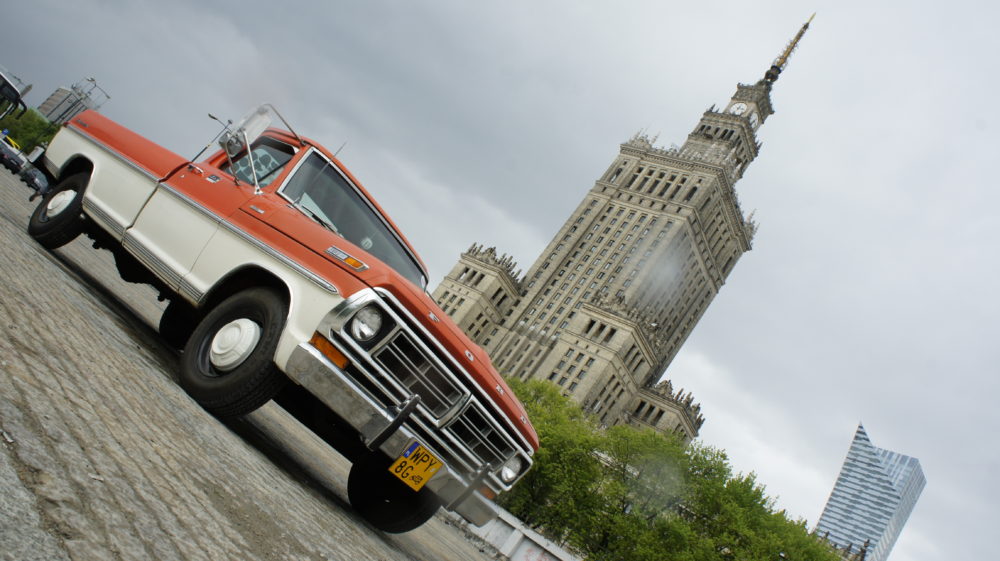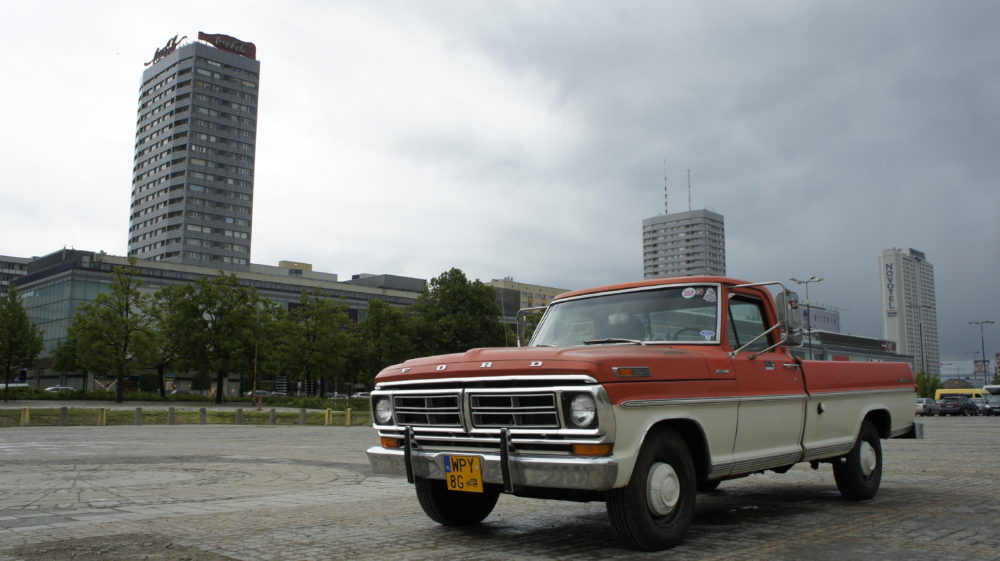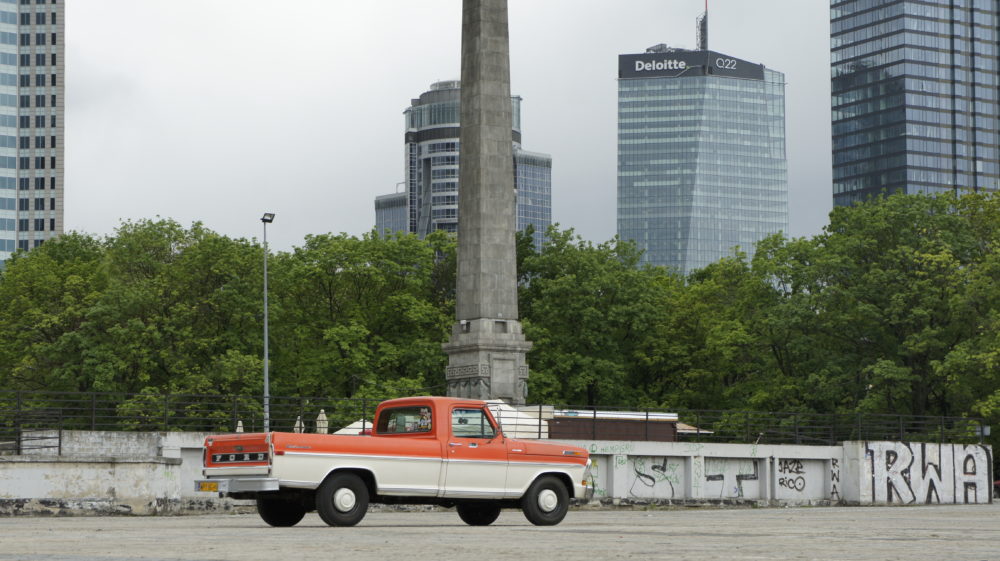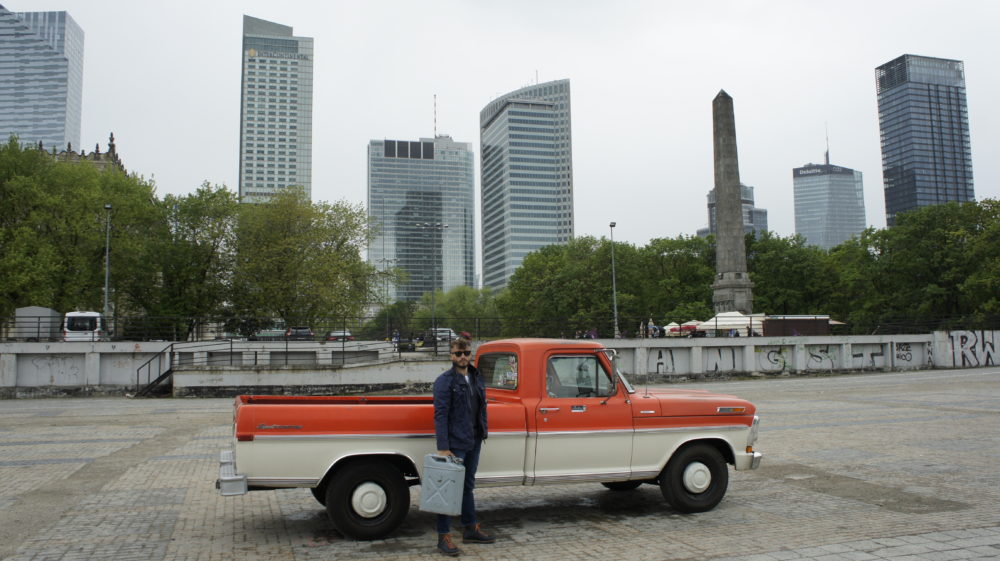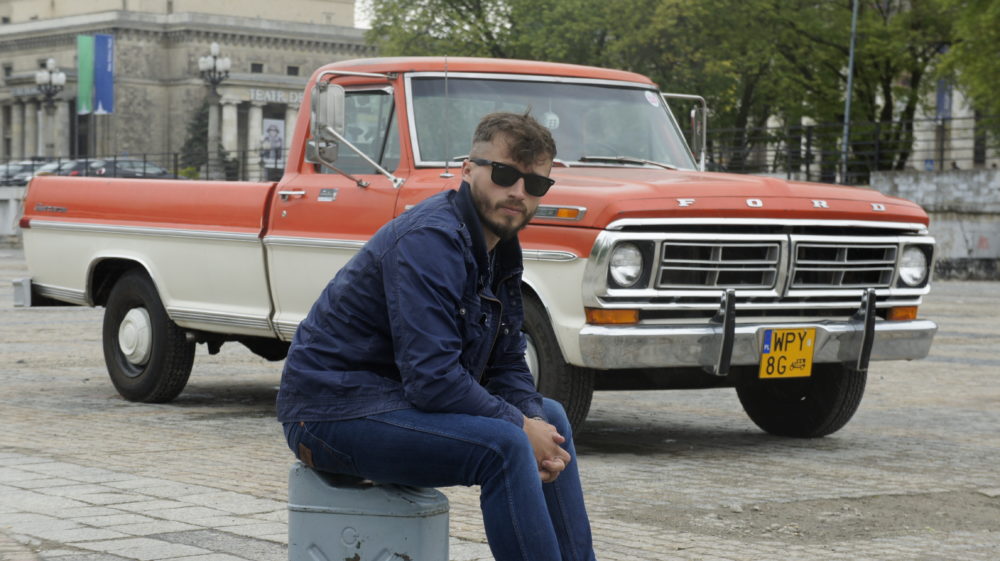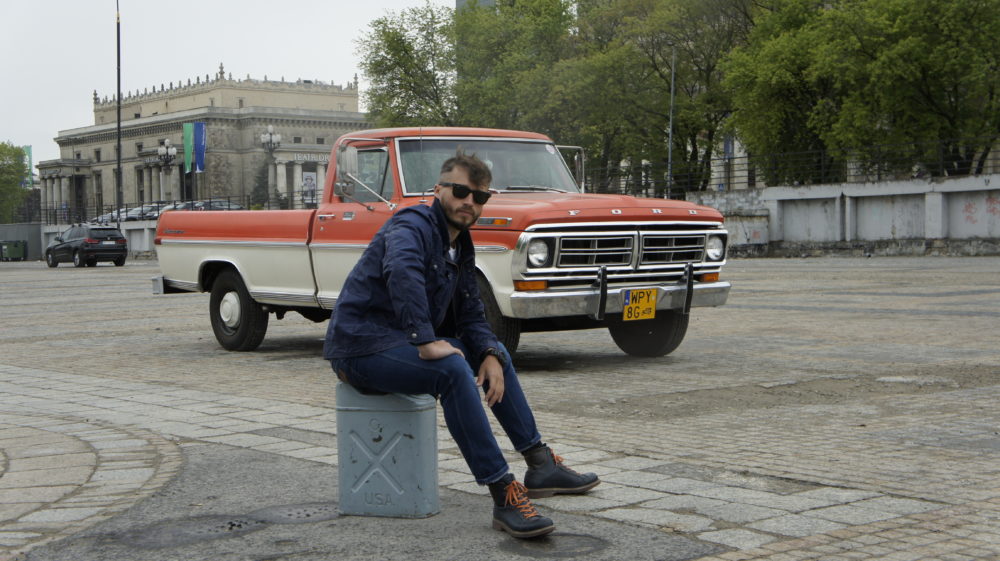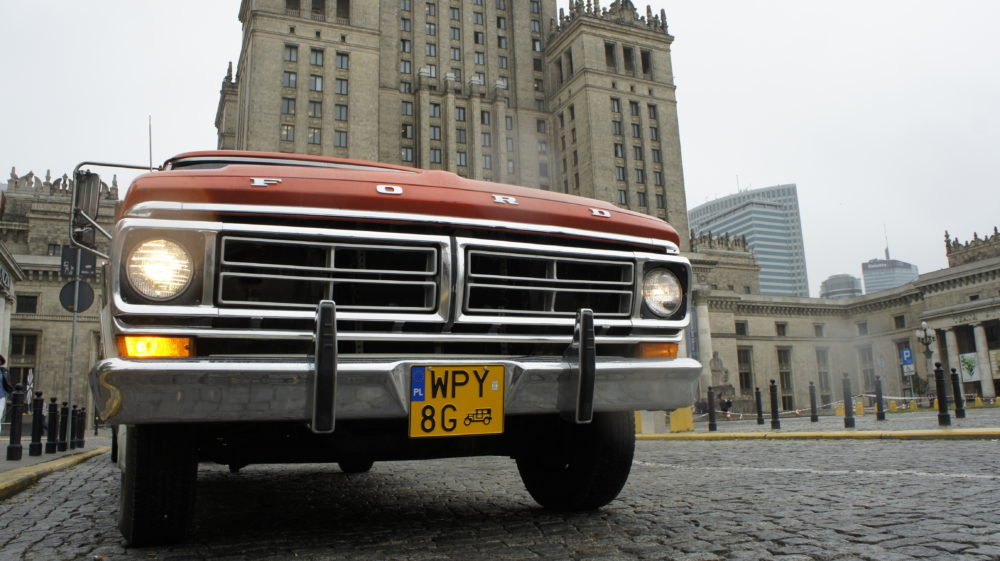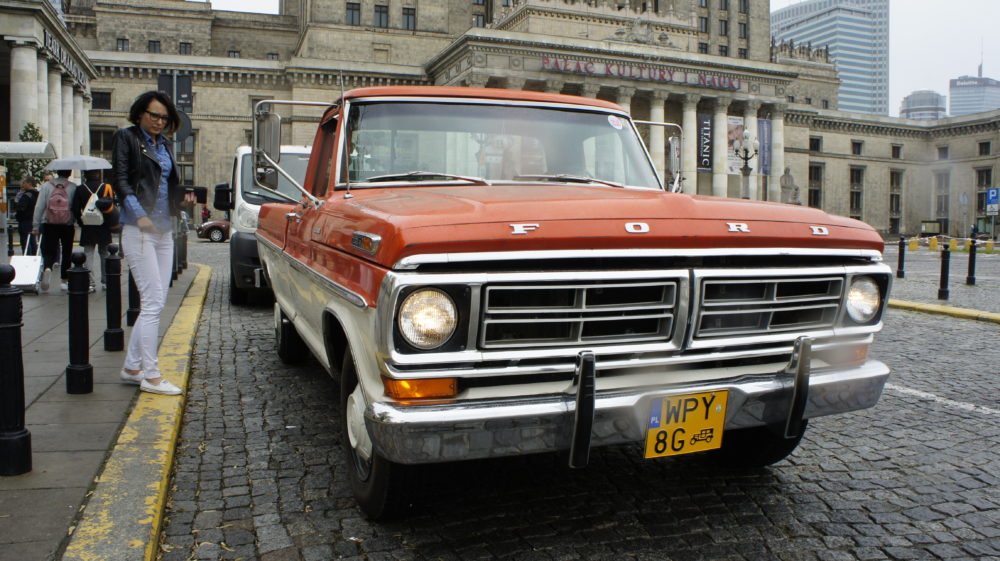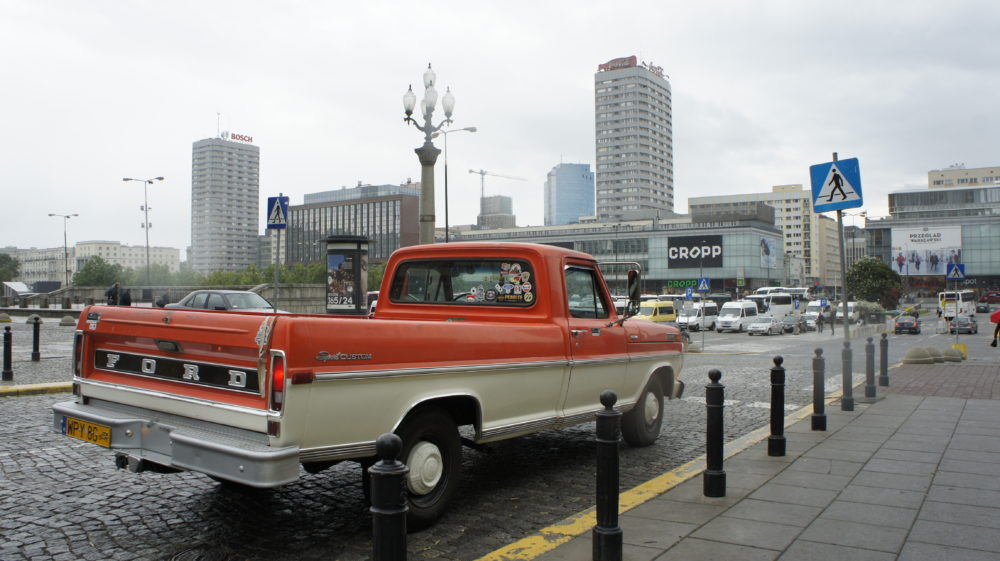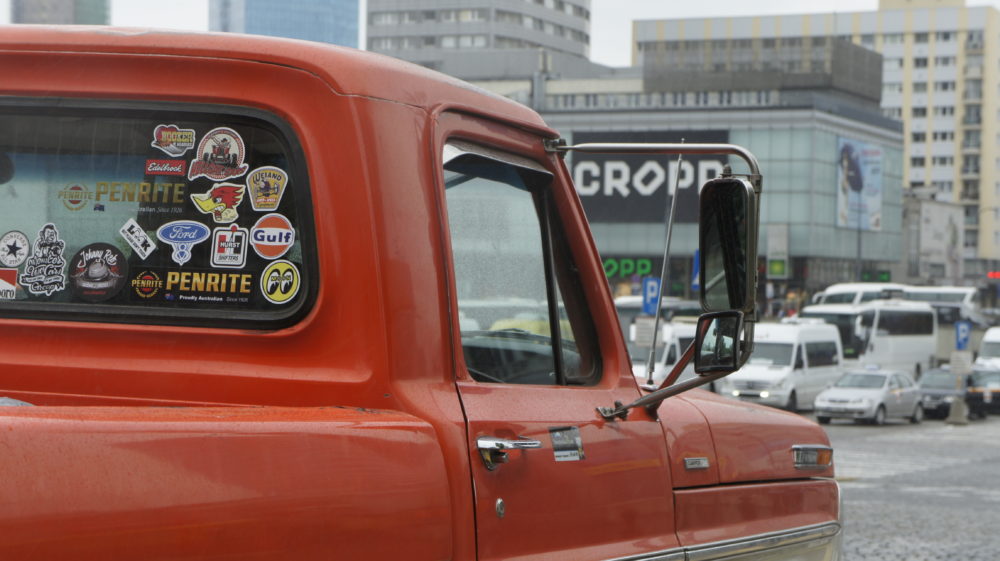 Żona mi zmarzła więc sesja była krótka. Mieliśmy w planie spacer i obiad w jakiejś knajpie w centrum, ale ostatecznie odpuściliśmy, bo deszcz nie dawał za wygraną.Dobrze się stało, bo przypomniałem sobie wtedy o Pink Flamingo. To knajpa należąca do Jerzego, który dwa lata temu kupił od nas Chryslera 300 '69. Spotkaliśmy go pod wejściem i chwilę pogadaliśmy o furach. Jego pickupa (widoczny na zdjęciach) opisuje Classicauto w aktualnym numerze.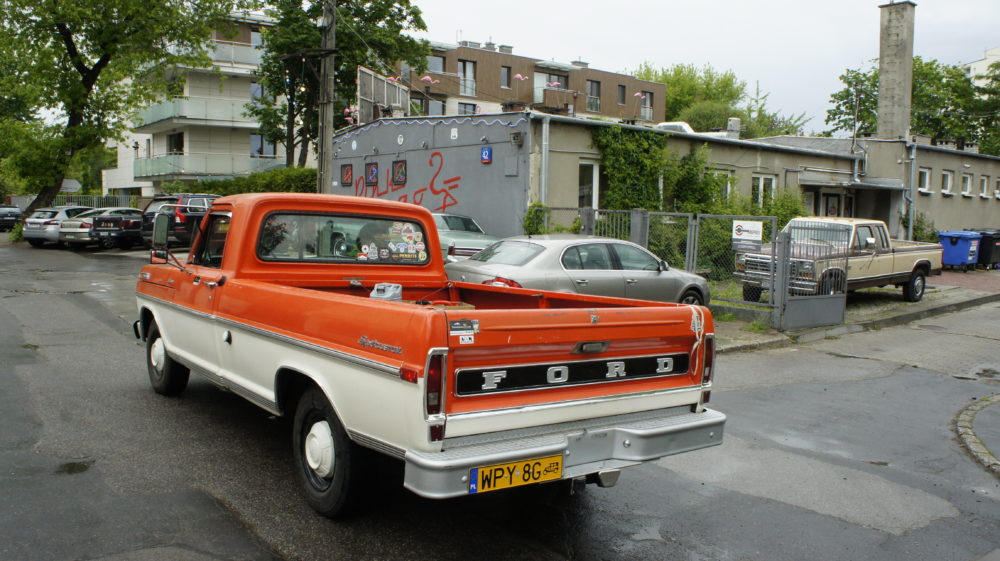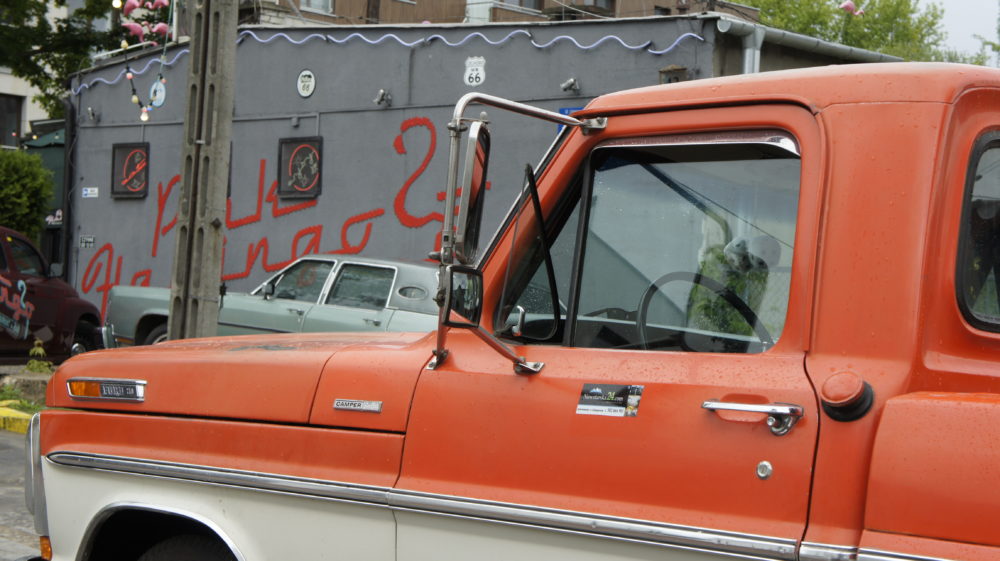 To była nasza pierwsza wizyta w tym miejscu. Jerzemu świetnie udało się odtworzyć amerykański klimat we wnętrzu.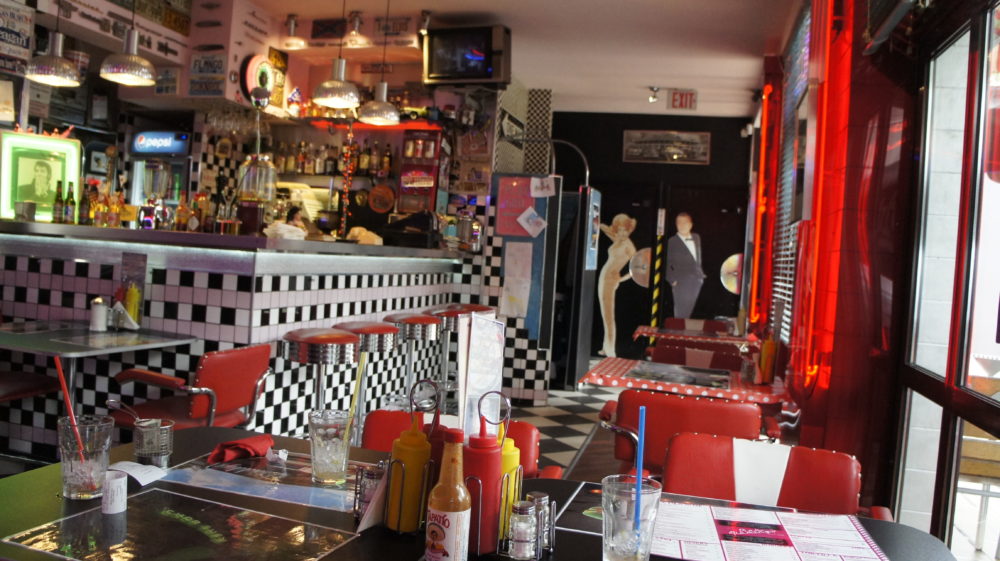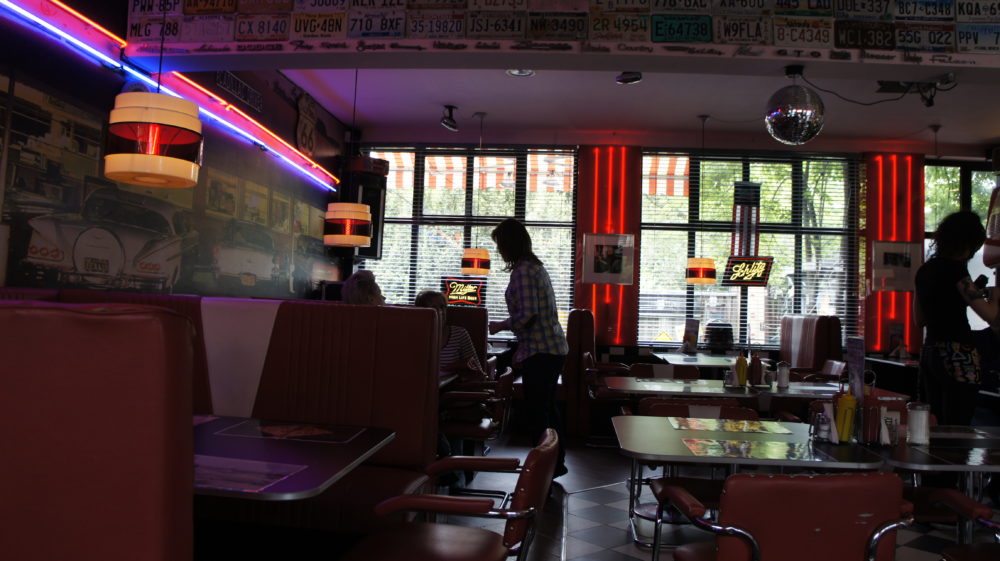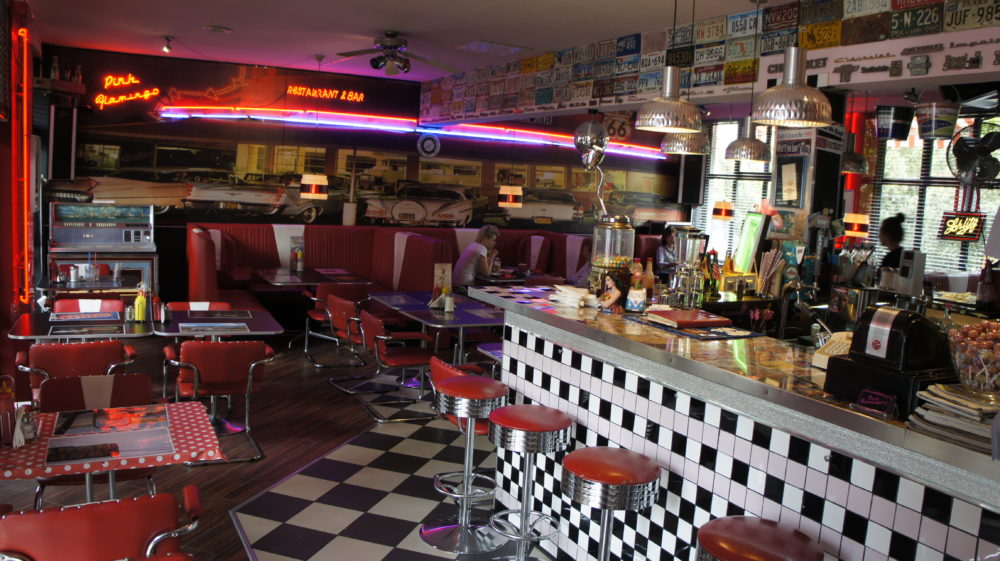 Zamówiliśmy oczywiście hamburgery. Nasza ocena 10/10. Świetne mięso, chrupiące frytki i najlepsza lemoniada jaką piliśmy. Muzyka z głośników przyjemna i nie za głośna, a to też się liczy (przynajmniej dla nas). Obsługa miła i sprawna. Cena zestawu ze zdjęcia to około 30zł i uważamy ją za akceptowalną z uwagi na wielkość porcji.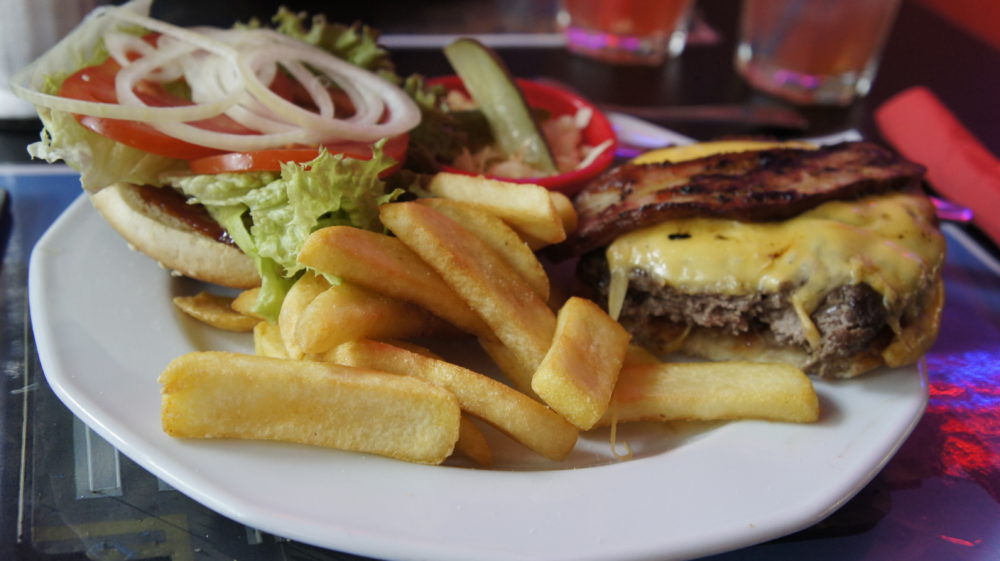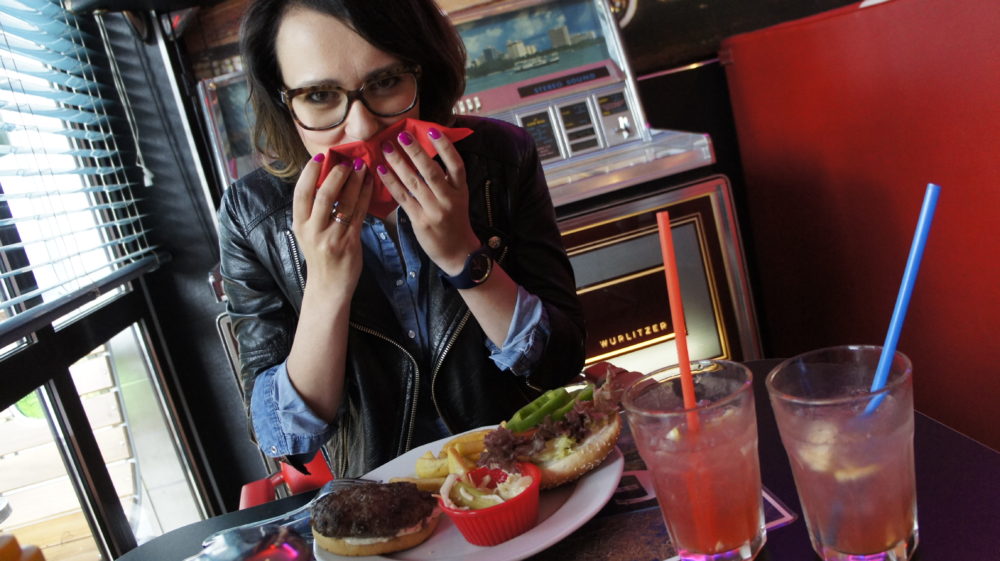 Po obiedzie pojechaliśmy na zakupy do Wola Parku. Tu na szczęście łatwiej zaparkować dużym autem niż np w Arkadii.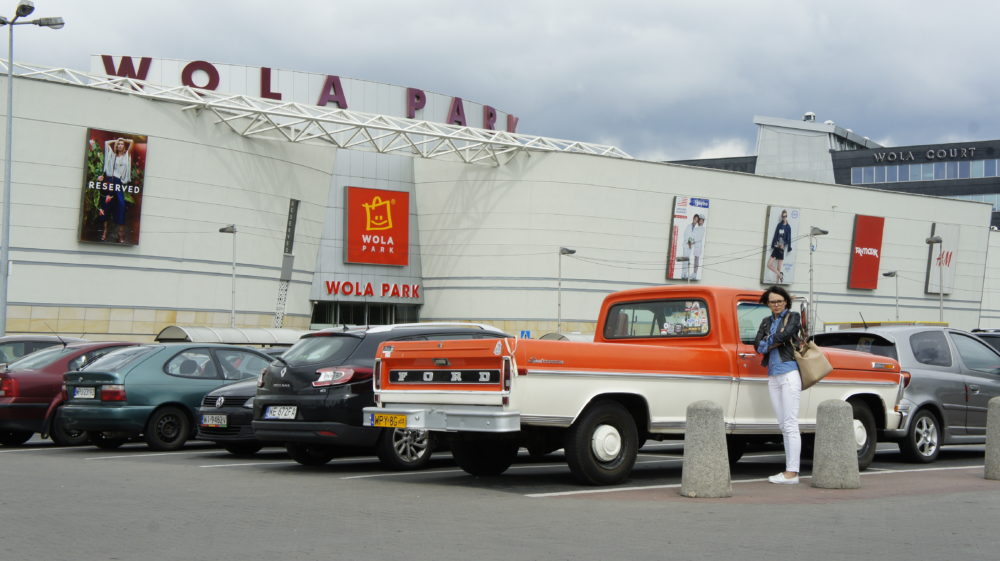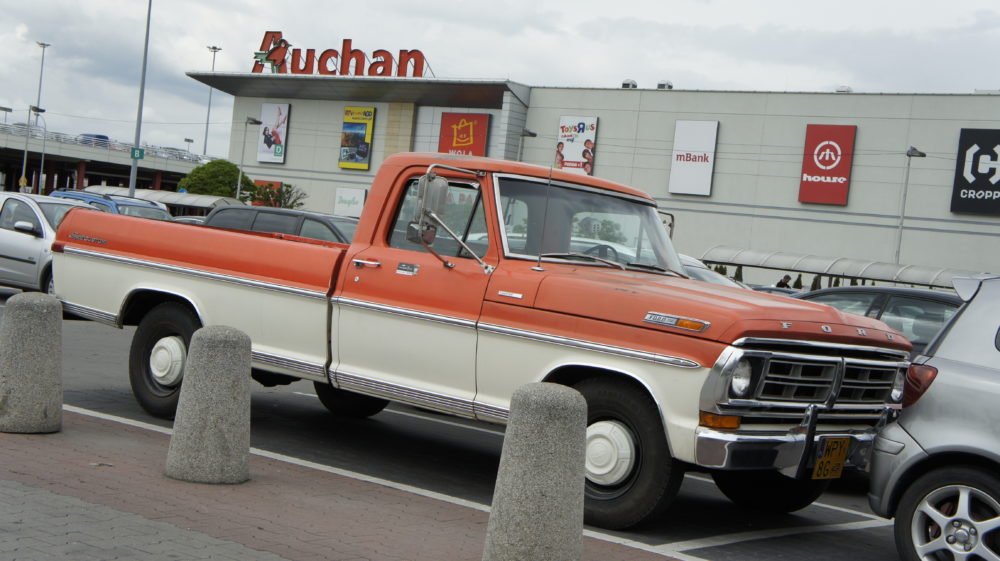 Wracając do domu rozmawialiśmy o tym, że Ford całkiem nieźle odnajduje się w ruchu miejskim. Na pewno nie jest zawalidrogą i potrafi zaskoczyć niejednego TDika.
Tak czy siak, większość kierowców traktuje go jak autobus i nie spodziewa się po nim szybkich zmian pasów ani gwałtownych przyspieszeń.
Największe wrażenie robią jednak piski opon i strzały z wydechu :)
Jedynym utrudnieniem bywa szerokość auta. Samo auta ma ponad 2 metry, a lusterka poszerzają je o jakieś pół metra na stronę.
Trzeba się ciągle pilnować żeby nie skosić jakiegoś rowerzysty.
Obejrzyjcie również film z jazdy po mieście: